February 26th, 2010 § 1 Comment
Today I have my eye on 
Texas Light Smith Metal & Glass Designs. 
See what they have done with the Apron Front Sink. Gorgeous! Stop in at their website and be sure to look at their vent hoods, chandeliers and more. 
The Lightsmith® Farmhouse Sink Luminescent Line
TM. 
Change out your sink front to change the mood or the season. It's as simple as changing out a lightbulb.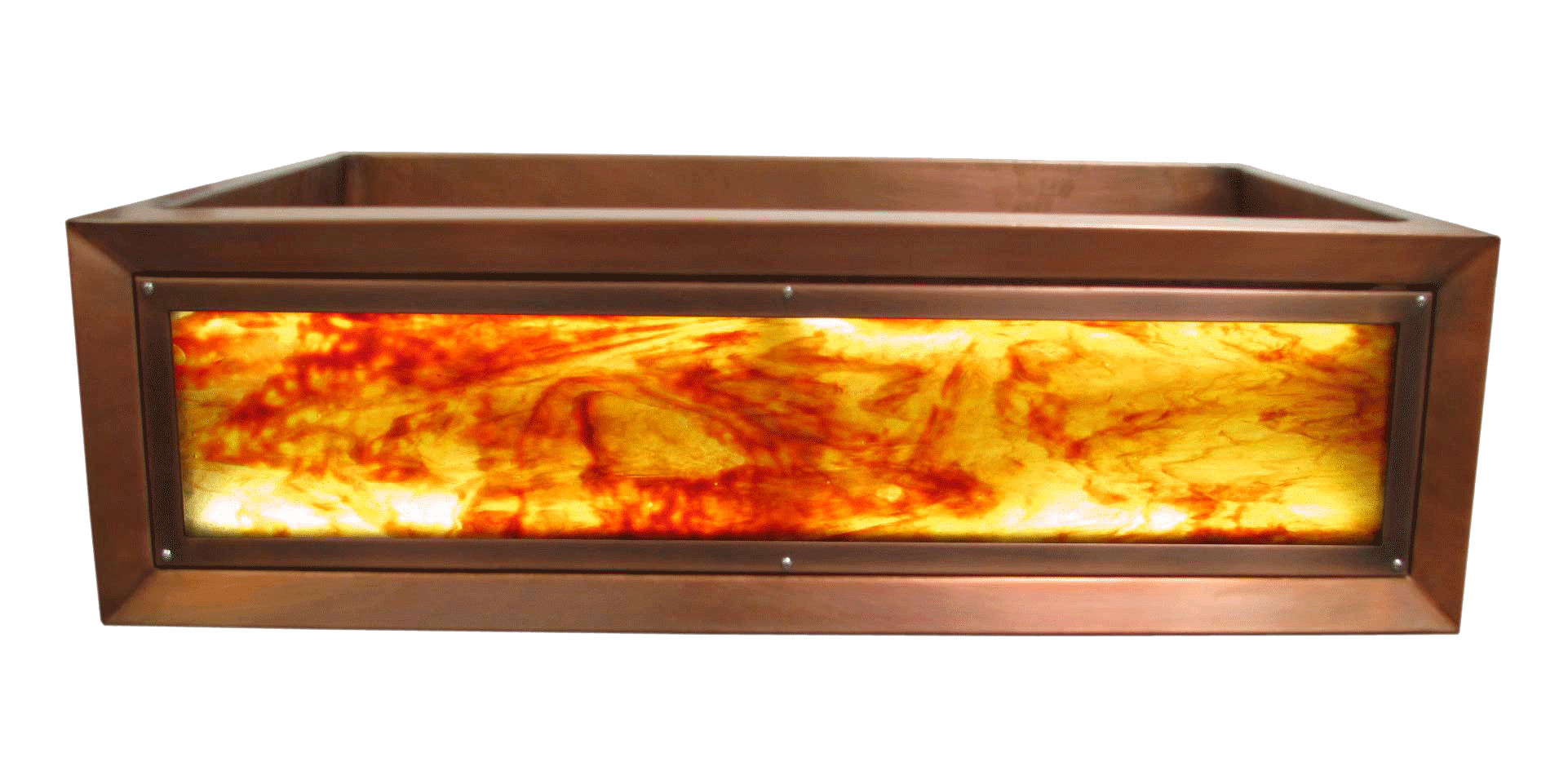 Design: Firepool with medium copper basin.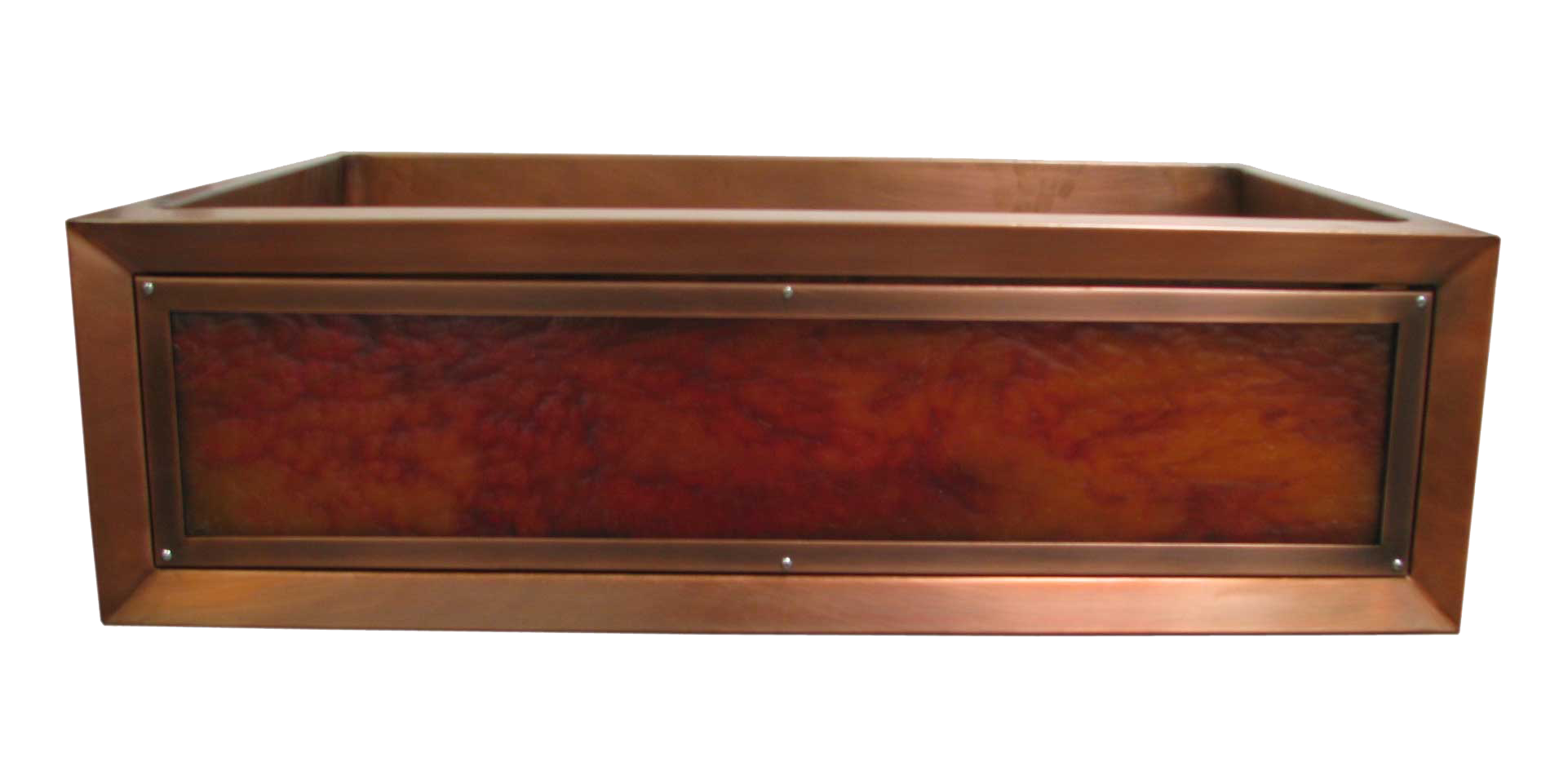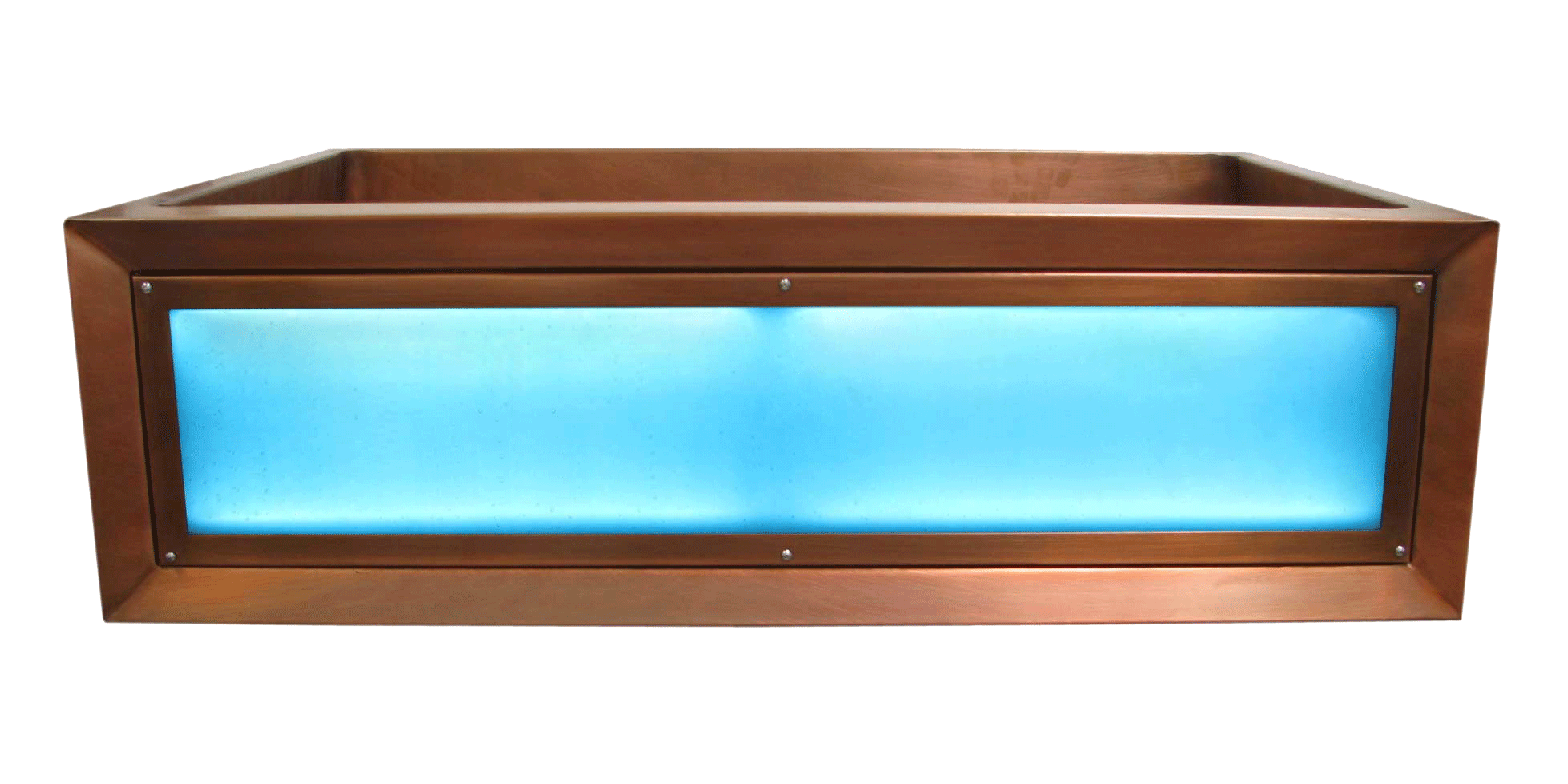 Monochrome: single hued insert with medium copper basin.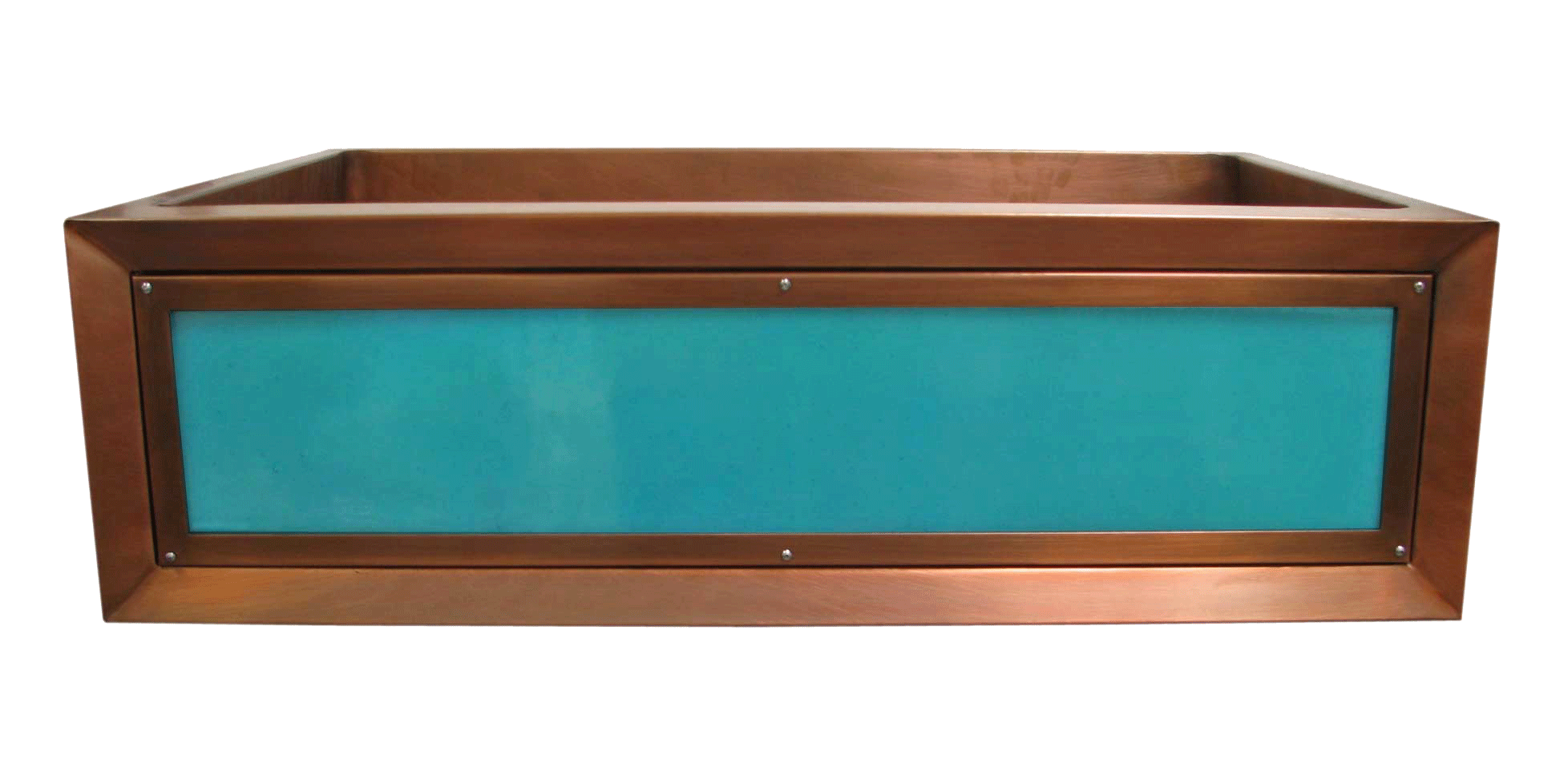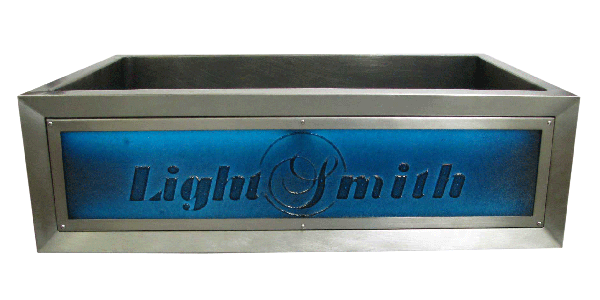 Scripted with Burnished Nickel Silver Basin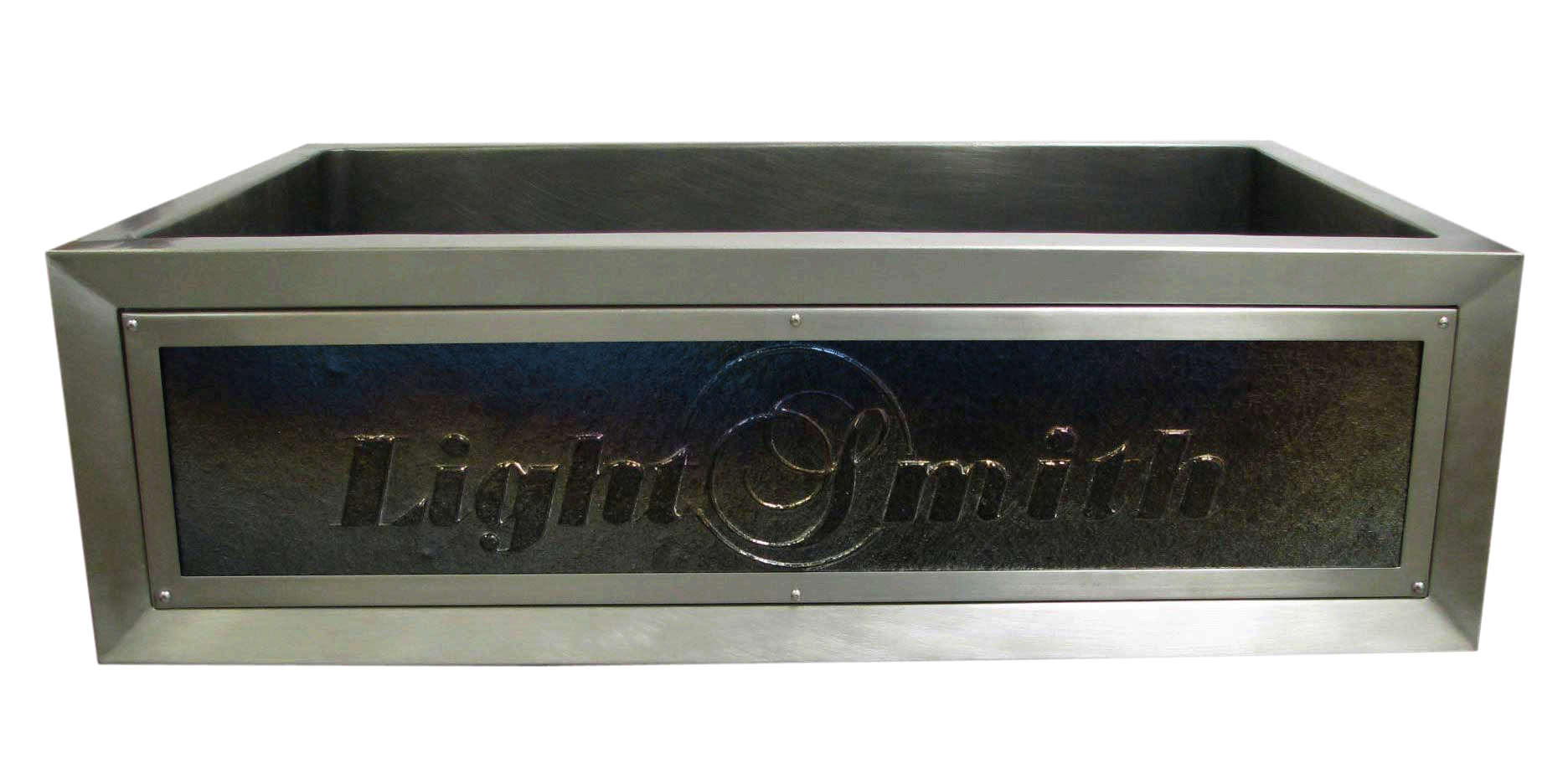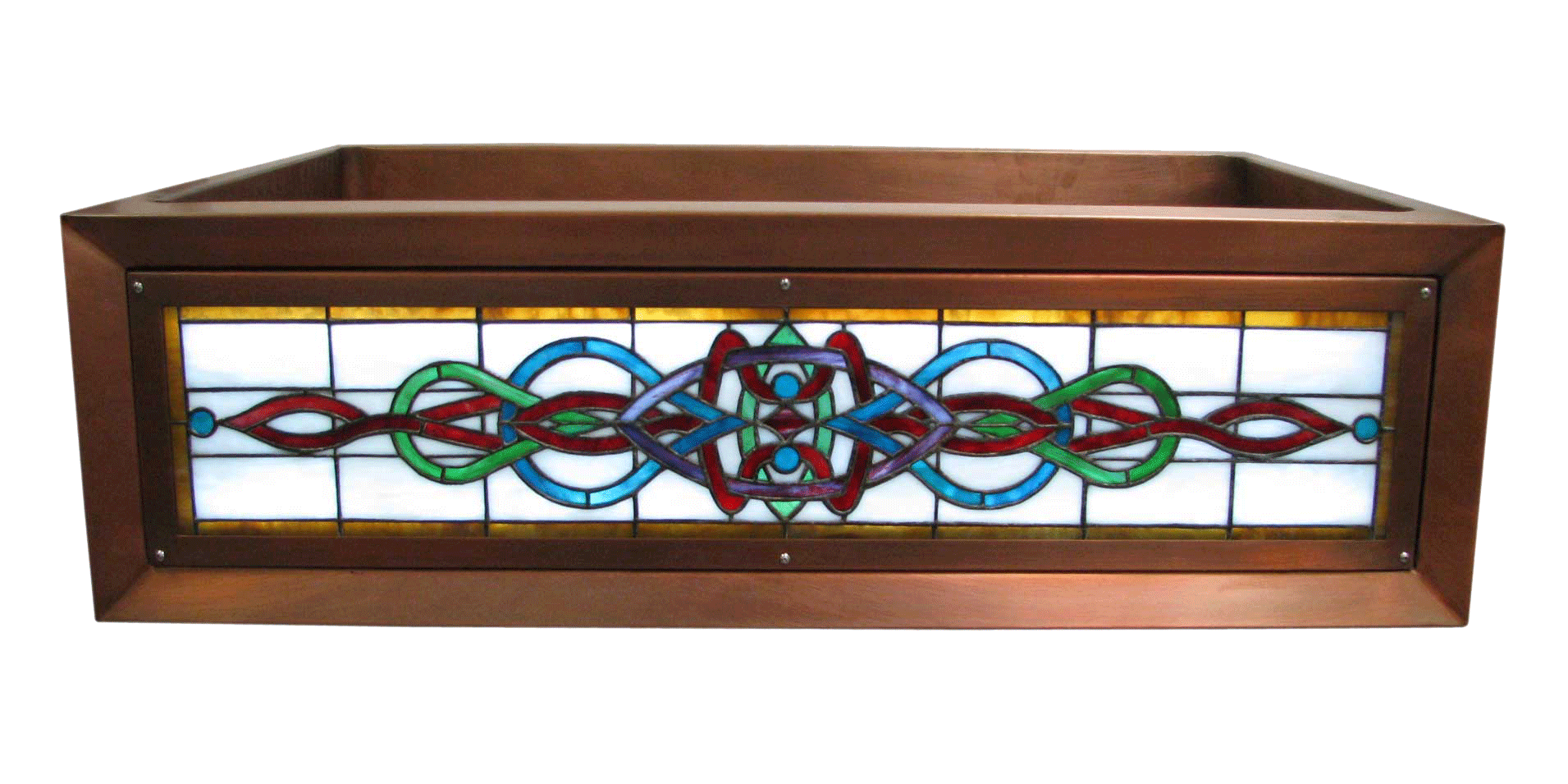 Victoriana, pieced together by hand using individually cut stippled art glass. Medium copper basin.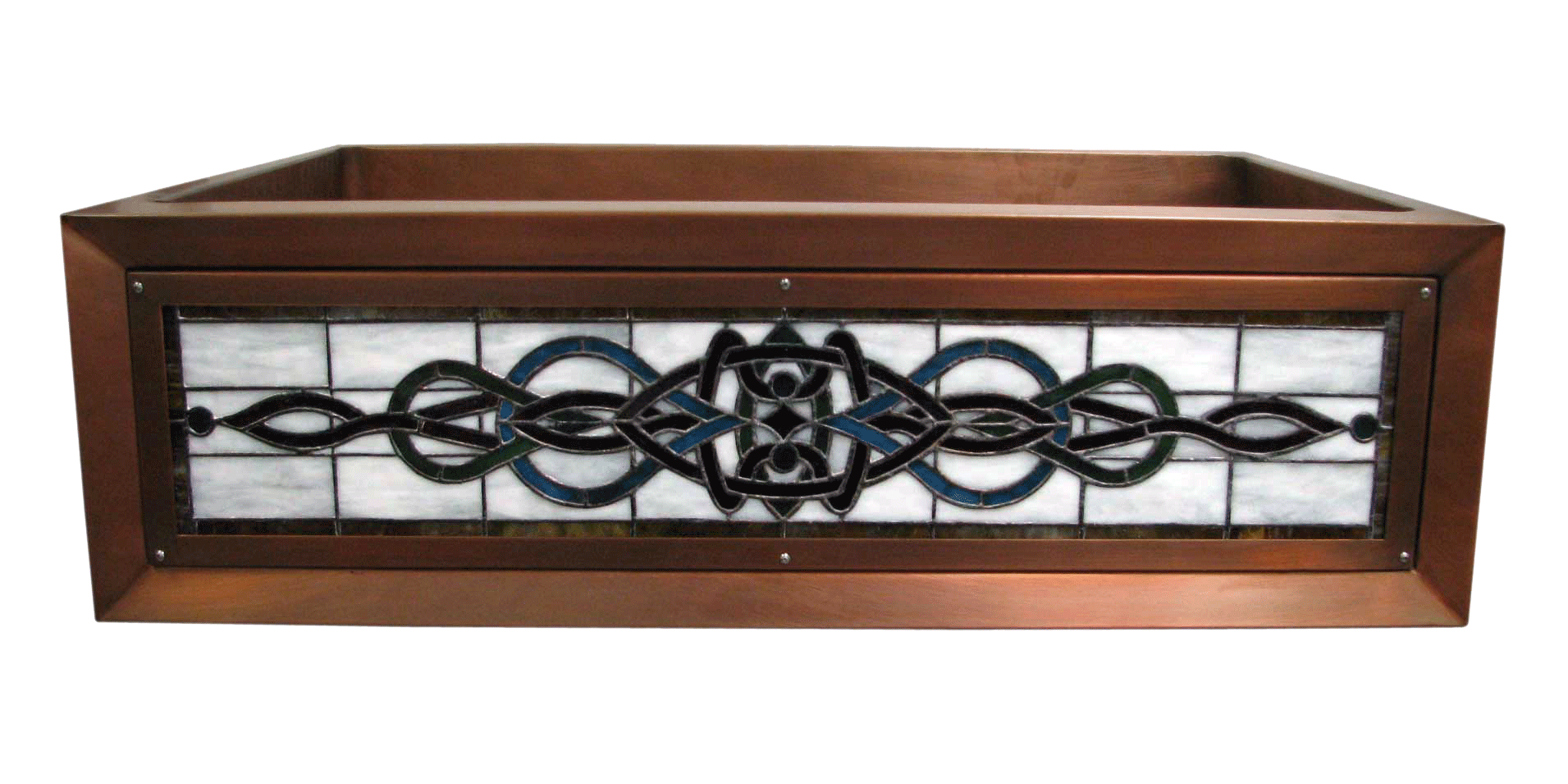 FAQ's: 
Fused glass panels manufactured Austin, Texas

Features an illuminated glass apron. 

Long life bulbs last 30,000 hours. Energy efficient.

Pricing: contact manufacturer for a quote. Each sink is made to order. 
For more information: Texas Light Smith Metal & Glass Designs. 
April 26th, 2009 § 4 Comments
Apron front sinks continue to maintain their popularity. Believe it or not, there are so many styles and features to choose from for your farmhouse sink from cast iron, fire clay to copper to stainless steel, depth of bowls, single, double, flushmount, undermount, decks, no decks, angled front, straight front, decorative front, smooth front and so on. I will point you in the direction of a website that maintains a wonderful database of all your farmhouse options: Luxury Home Products has an article "What you need to know about apron front farm sinks!" that is indispensable reading before you buy. They were very clever to include a user height chart for selecting the sink depth. If you don't consider the sink depth now, you will end up with a backache later. If you can't find the sink you were looking for, email them and they will research it for you.
Think copper needs too much tlc for your taste? Think again. Check out this YouTube Video.