April 8th, 2010 § 1 Comment
You've got to love these creative marketing types that elevate making a mess into something fun to do and a chance to win a free faucet. Be sure to tell your friends to make a mess too and enter a chance to win "my faucet", ok it's really Delta's Pilar Touch 2 0 faucet, but I now have one courtesy of Delta and love it. By the way, it is pronounced "Touch-Two-Oh", not Touch Twenty. Don't ask me why, but I think marketing was being cute with a play of words using a take off of water's own molecular symbol, H20. Touch20, H20. Get it?   
Here's what you do: It's really easy. 
Basically, you make a mess with the widget at 

 

www.deltafaucet.com/makeamess

. That's my gingerbread man finger painting below, cleaning up with my, eh- I mean 

Delta's Pilar

Touch

2

O Faucet. 
Play around with it. Don't like your creation? Wash the canvas and start over again.  Once you are happy with your finger doodles, submit it to the online gallery and enter your chance to win a faucet. It will send you a confirmation email asking if you want to enter the contest. Fingers ready? Go make a mess! 
www.deltafaucet.com/makeamess
January 26th, 2010 § Leave a Comment
Enter to win up to $5,000 in a Reader Remodel Contest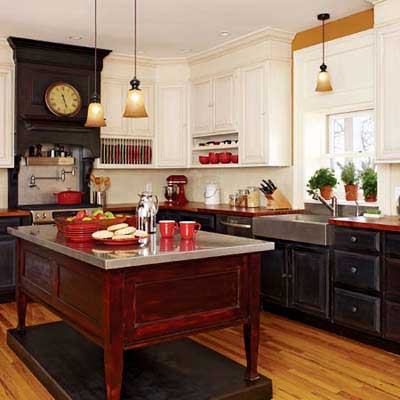 This Old House is Looking for the Best Reader Remodels
Do you have a great "before and after" project? Here is your chance to win back some of that heard spent money by entering your project into a contest.
Here is what they want: "Show us your before and after photos and tell us your remodel story. You might appear in the pages of This Old House magazine." Go to their website to enter your project by clicking this link.  It's as simple as uploading photos of your before-and-afters for a chance to take home the prize and be featured in TOH magazine.
March 27th, 2009 § 2 Comments
Everyone loves a contest and this one is real easy. Jessica Rust Designs needs your help! Jessica wants help choosing the next city to be featured on her "Skyline" tea mugs. If you haven't checked out her whimsical designs, you absolutely must. See below for details.
Everyone who suggests a city will be entered to win a set of their very own "Skyline" tea mugs.


We need your help choosing the next City to be featured on our Skyline Tea Mugs!
Once you have selected your city of choice, please provide us with your contact information, and you will be entered to win a personalized Skyline Mug of your own!
Just click the link below to give us your 2 cents!
Where Shall We Go Next?
Happy Spring,
Jessica Rust Designs